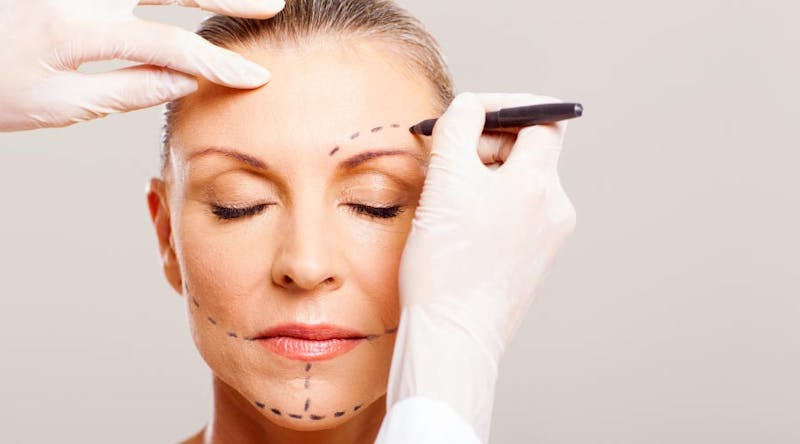 Stay Forever Young: How to Reverse an Aging Face Without Plastic Surgery
How To Reverse An Aging Face Without Plastic Surgery
While the aging process itself cannot be changed, there are non-invasive treatments that can slow down the hands of time and help us to appear younger longer. Your skin can begin to loosen on the face and neck. Crow's feet and forehead wrinkles become more visible and defined jaws begin to soften beneath the chin. Factors such as heredity, personal habits, sun exposure, and simply the pull of gravity can expedite the aging of the face. As generations of people grow older, the popularity of cosmetic surgery procedures such as neck lifts and facelifts begin to grow as well.
However, what many don't know is that there are a variety of procedures that require little to no recovery time and are minimally invasive approaches to fighting the signs of aging. In this article, we will cover the different non-surgical cosmetic options that will keep you looking younger for longer.
Dermal fillers are a minimally invasive procedure that plumps thin lips, fills in shallow contours of the cheek areas, and diminishes wrinkles and creases in the face. The most popular types of dermal filler are ones made with hyaluronic acid (HA), naturally produced in the body as a repetitive sequence of two modified simple sugars. Two popular types of HA fillers are Juvederm and Restylane. These fillers work hard to replenish lost collagen and elastin fibers that create that full, soft look in the face. There are many different varieties of HA fillers; some that are thicker than others to provide different amounts of volume and texture. There are other fillers that work to help the body produce its own collagen. Radiesse, a calcium hydroxyapatite filler, and Sculptra, a poly-l-lactic acid filler are both used to counteract wrinkles while gradually stimulating collagen growth. Just like HA fillers, these two types of fillers contain biocompatible substances that are completely and naturally absorbed into the body. Dermal fillers work best to combat early to moderate signs of aging such as sunken eyes, wrinkles, creases, and shallow areas in the jowls and cheeks.
Botulinum type A injections, also known as injectable neurotoxins, are probably the most well-known cosmetic treatment to fight wrinkles. Popular brands of this type of treatment include Botox, Dysport, and Xeomin. Neurotoxin treatments are the single most popular type of U.S. cosmetic procedure. They are primarily used to fix dynamic wrinkles – wrinkles that form as a result of daily facial movements over time such as frowning, squinting, and smiling. Neurotoxins block those nerve impulses to the muscles preventing those movements and the wrinkles that appear as a result. This type of procedure is best for those who are seeking a more youthful look, but would like to reverse the signs caused by concerned looks and frowning. Neurotoxins can treat areas and provide patients with a more refreshed, pleasant look in addition to smoother skin.
Skin tightening procedures can improve skin laxity and skin quality. Treatments can range from laser procedures to treatments that emit sound waves or radio frequency waves to encourage collagen production deep underneath the skin. This results in tighter, firmer areas on the face and around the neck as well as a smoother complexion. There are several different types of skin tightening procedures to choose from that deliver different levels of precision. A procedure Integrated Aesthetics is proud to offer is Ultherapy, which uses ultrasound to emit sound waves deep in to the skin to lift and tighten loose and sagging skin without surgery.
Since Ultherapy uses ultrasound to image and treat the skin, doctors are able to treat the area with great precision giving patients great results. Integrated Aesthetics also offers a laser resurfacing treatment known as Venus Viva that not only builds collagen but repairs the surface of the skin as well. Venus Viva delivers small 'pins' of energy, bits at a time, to make the procedure both comfortable and effective for the patient. Skin tightening procedures work best to combat sagging skin, wrinkles, and scarring on the face and full face and neck. These treatments encourage the body's own healing response to gradually restore memory to the skin.
If patients do decide that they are ready for plastic surgery, a face lift or neck lift are popular options that can correct skin and muscle laxity in the face. Face lift surgery repositions tissues that have grown loose and saggy over time. Additionally, jowls, excess skin, deep wrinkles, and creases are treated with a facelift and produce the most long-lasting results. Face lifts are often combined with a neck lift or liposuction procedure to correct neck and jawline definition. During an initial consultation, Dr. Cho will be able to explain details of a customized face lift procedure that can target specific areas in the face. For a complete facial rejuvenation treatment, a face lift with neck lift along with additional non-surgical treatments may be suggested to your treatment plan to complement results and keep you looking younger for years to come.
If you have any questions about the different anti-aging procedures and treatments, please feel free to give us a call!