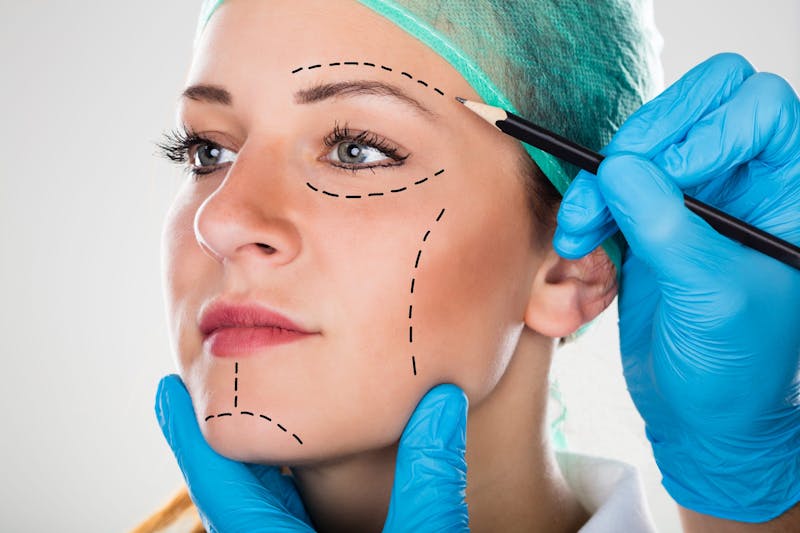 Facelifts can be a great option if your face starts to age. The world of plastic surgery has seen a lot of changes in the last decade, thanks to the advent of fillers and other injections. This means that some patients might not require the traditional facelift. In this procedure, the incisions are made around a patient's scalp and pulled back.
How do you decide which facelift is right for you? And what are the results you can expect? You can take a look at the following:
Traditional Facelift
Because it has been around for decades, the traditional facelift is perhaps the most popular type of facelift. This is a non-invasive cosmetic procedure that repositions the skin and muscles of the neck and face. It improves the jawline. The skin can be pulled back by a plastic surgeon to reduce sagging and wrinkles. To give you a younger and more refreshed appearance, they will trim excess skin.
Endoscopic facelifts are performed by some plastic surgeons. These devices minimize the incisions and make the procedure more comfortable.
If you have any of the following symptoms, you may consider a traditional facelift.
Loose or sagging jawlines
A lot of wrinkles or deep creases
Droopy or hooded eyelids
Sagging facial muscles
Non-Invasive Facelift
A noninvasive facelift is a great option for younger patients who don't need to undergo a traditional facelift. It can give you a youthful, restorative result without any incisions or pain medication. Nonsurgical facelifts use facial fillers and injections to contour the jawline, add volume and reduce wrinkles. Depending on the skin fillers used, these results can last up to two years.
If you have any of the following symptoms, you may consider a non-invasive facelift:
Volume loss in the cheeks
Fine lines and wrinkles
Although the jawline is well defined, it could be contoured further
Starting Your Facelift Journey
For a consultation with Dr. Cho, our board-certified plastic surgery, if you feel that a noninvasive or traditional facelift is right for you, please click here.
Facelift FAQs
Which is the best age for a facelift?
A facelift is best for those in their 40s, 50s and 60s as the signs of aging start to show. The aging process can cause deep lines, wrinkles, fine lines, and sagging of the skin. It is best to have these issues corrected surgically.
What is the cost of a facelift in 2021?
According to the American Society of Plastic Surgeons 2021 statistics, the average cost of a facelift costs $8,005. The average cost of a facelift is just a portion of the total cost. It does not include operating room facilities, anesthesia, or any other associated expenses.
What is the pain of a facelift procedure?
Although it might seem that facelift surgery is a painful process, most patients are amazed at the amount of discomfort they experience.
Which facelift is best?
Deep plane facelifts are generally the most extensive and longest lasting types of facelifts. This involves the muscles beneath your skin. These muscles are responsible in large part for the drooping and sagging that you might experience as you get older.