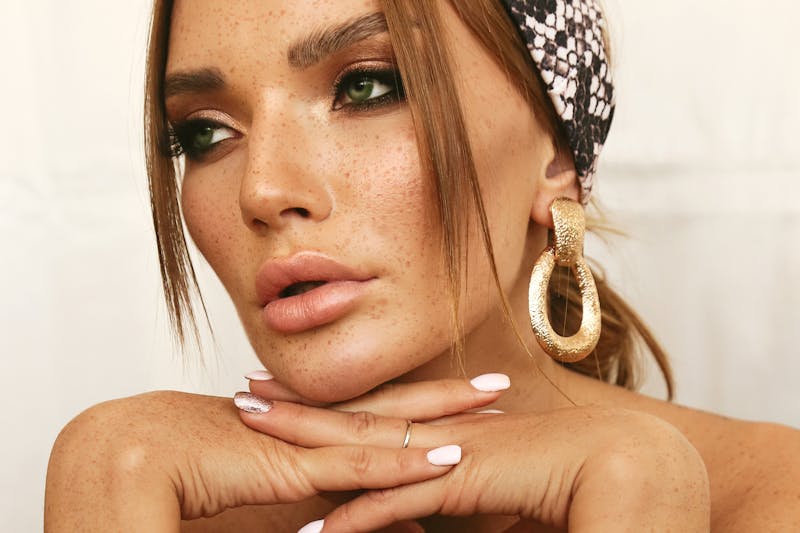 Lips 101: A Comprehensive Guide to Lip Enhancement - Understanding Lip Filler, Lip Flip, and Lip Lift Techniques
Are you dreaming of plump, luscious lips that make heads turn? In the world of cosmetic enhancements, achieving the perfect pout has become more accessible than ever. From lip fillers to lip flips and lip lifts, there are various techniques to enhance your lips and achieve the look you desire. In this comprehensive guide, we'll dive into the differences between lip filler, lip flip, and lip lift, along with the various filler techniques to achieve a naturally enhanced lip.
Lip Filler:
Lip filler is a popular and non-surgical cosmetic procedure designed to enhance the volume and shape of the lips. The procedure involves injecting a hyaluronic acid-based filler into the lips, providing a plumping effect that enhances their appearance. Hyaluronic acid is naturally found in the body and helps to retain moisture, making it a safe and effective option for lip enhancement. The results of lip fillers are temporary, lasting typically between 6 to 12 months, depending on individual factors and the specific product used.
Lip Flip:
The lip flip is another non-invasive technique aimed at enhancing the upper lip's appearance. Unlike lip fillers, which add volume to the lips, the lip flip involves injecting a neurotoxin, often Botox, into the muscles surrounding the upper lip. This relaxes the muscles, causing the lip's border to "flip" slightly upward, giving the illusion of a fuller upper lip. The lip flip is an excellent option for those looking for a subtle enhancement and can be combined with lip fillers for a more comprehensive result.
Lip Lift:
The lip lift is a surgical procedure that focuses on increasing the visible height of the upper lip. As we age, the distance between the upper lip and the base of the nose can elongate, leading to a less youthful appearance. During a lip lift, a plastic surgeon removes a small amount of skin from just above the upper lip, lifting and shortening the lip to create a more defined cupid's bow and youthful appearance. Unlike lip fillers and lip flips, the lip lift is a permanent solution.
Different Filler Techniques for a Naturally Enhanced Lip:
When opting for lip fillers, the goal should always be a natural-looking enhancement that complements your facial features. Here are some filler techniques to achieve precisely that:
Cupid's Bow Enhancement: This technique focuses on defining and accentuating the cupid's bow—the double-curved shape on the upper lip. By carefully injecting filler along the lip border, the cupid's bow becomes more pronounced, adding an attractive feature to your smile.
Vermilion Border Definition: The vermilion border is the distinct edge between the pink part of the lips and the surrounding skin. By precisely injecting filler along this border, your lips can look more prominent and well-defined.
Volume Balance: Achieving balanced volume is crucial for a natural look. Both the upper and lower lips should be proportionate to each other and your facial features. Overfilling the lips can lead to an unnatural appearance, so it's essential to work with a skilled injector who understands the concept of harmony.
Subtle Plumping: Opt for a conservative approach when adding volume. Gradual enhancements over multiple sessions can lead to a more subtle and natural-looking outcome, avoiding the dreaded "overfilled" look.
In conclusion, lip enhancement is an exciting and transformative journey that offers various options to achieve the lips of your dreams. Whether you choose lip fillers, lip flips, or lip lifts, understanding the differences between these techniques and working with an experienced professional, like Dr. Melissa Chiang or Dr. Young Cho, is essential for a safe and satisfying outcome. Their expertise in cosmetic procedures ensures that you receive the highest level of care and achieve the results you desire.
Moreover, if you're also considering achieving fuller, natural-looking lips, their skillful approach can help you attain your goals. With their guidance, you can achieve a beautifully enhanced appearance that complements your facial aesthetics and boosts your confidence.
Remember, the key to a successful lip enhancement and achieving fuller lips is to embrace your unique features and aim for a naturally enhanced result. Dr. Melissa Chiang or Dr. Young Cho will work closely with you to understand your goals and create a customized treatment plan that aligns with your desires. So, go ahead and embark on your lip-enhancing journey with confidence and excitement. Happy lip enhancing!